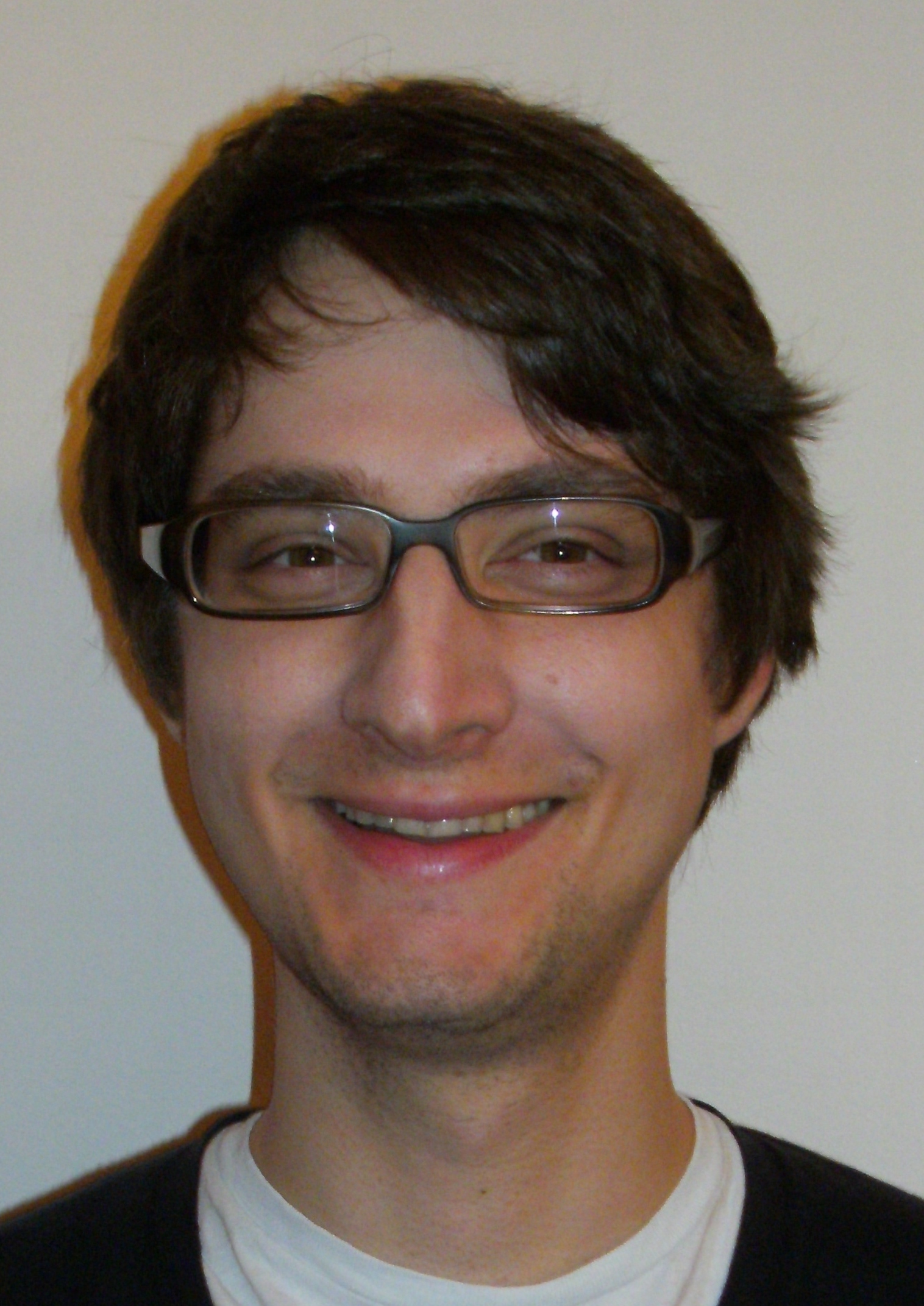 Dr. Ulrich Pomper, MSc
Now at the UCL Ear Institute


CV:
Education:
2009-present: PhD student at the Multisensory Integration Group (PI: Prof. Daniel Senkowski)
2011-present: Department of Psychiatry, Charité Berlin, Germany
2009-2011: Department of Neurophysiology, UKE Hamburg, Germany (head: Prof. Andreas K. Engel)
2007-2008: 9 month stay at the Lab of Prof. Canan Basar-Eroglu, University of Bremen, Germany
2003-2009: Study of Psychology (Diploma, graduation w. honors), University of Vienna, Austria


Teaching:
2012-2013: Seminar on Learning and Memory, Medical University, Berlin, Germany
2009-2010: EEG hands-on training, Medical University, Hamburg, Germany
2007-2008: Tutor at the Department of Psychology, University of Bremen, Germany
2006-2007: Tutor at the Department of Philosophy, University of Vienna, Austria


Stipends:
2008 Research scholarship from the University of Vienna
2008 Extension of Erasmus stipend
2007 Erasmus stipend
Peer Reviewing Activities:
European Journal of Neuroscience
BMC Neuroscience


Publications in Peer-Reviewed Journals:

Pomper U, Brincker J, Harwood J, Prikhodko I, Senkowski D (2014). Taking a call is facilitated by the multisensory processing of smartphone vibrations, sounds, and flashes. Plos One 9:e103238
Höfle M, Pomper U, Hauck M, Engel AK, Senkowski D. (2013). Spectral signatures of viewing a
needle approaching one's body when anticipating pain.Eur J Neurosci., doi: 10.1111/ejn.12304


Senkowski D, Pomper U*, Fitzner I, Engel AK, Kral A. 2013. Beta-band activity in auditory pathways reflects speech localization and recognition in bilateral cochlear implant users. Hum Brain Mapp. 2013, doi: 10.1002/hbm.22388
*Shared first authorship


Pomper U, Höfle M, Hauck M, Kathmann N, Engel AK, Senkowski D. (2013). Crossmodal bias of
visual input on pain perception and pain-induced beta activity. Neuroimage, 66, 469–478.


Mathes B, Pomper U, Walla P, Basar-Eroglu C. (2010). Dissociation of reversal- and motor-related
delta- and alpha-band responses during visual multistable perception. Neurosci Lett., 478(1):14-8.


Publications under Review:
Pomper U, Keil J, Foxe JJ, Senkowski D. Intersensory selective attention and temporal orienting operate in parallel and are instantiated in spatially distinct sensory and motor cortices
Interests:
Attention, multisensory integration, embodied cognition, EEG data analysis

Jazz, 60ies pop, books, food