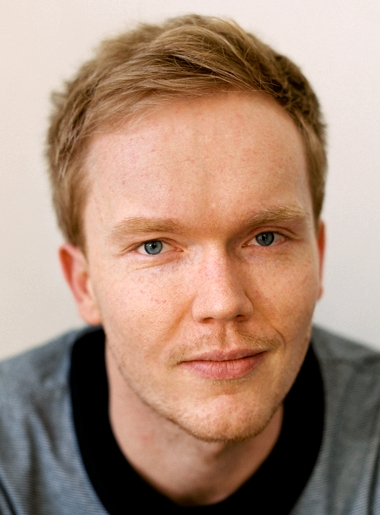 Martin Krebber, Dipl. Psych.
Department of Psychiatry, Charité Berlin, Germany

Email: martin.krebber at charite.de
I am a PhD student
at the Multisensory Integration group. My main research interests are o
n motion processing, visuo-tactile integration and the underlying oscillatory and network processes.
Academic Background:
2012: Graduation (Diploma) at University of Gießen
2011: Thesis on ICA based coupling of EEG-fMRI at the Cognitive Neuroscience group of the Center for Psychiatry, University Hospital Gießen, supervisor: Prof. Gebhard Sammer
2009 – 2011: research assistant with Department of Clinical Psychology, University of Gießen, supervisor: Dr. Anna Abraham
2005 – 2012: Study of Psychology at University of Gießen
Teaching:
Charité
Me
dical
School Berlin:
Current: Learning and Memory
SS 2013: Practical Course Experimental Psychology
Publications:
Balz J, Roa Romero Y, Keil J, Krebber M, Niedeggen M, Galliant J, Senkowski (2016). Beta/gamma oscillations and event-related potentials indicate aberrant multisensory processing in schizophrenia. Frontiers in Psychology. (
Abstract
)
Krebber M, Harwood J, Spitzer B, Keil J, Senkowski D (2015). Visuotactile motion congruence enhances gamma-band activity in visual and somatosensory cortices. Neuroimage 117: 160-169. (
PDF
)
Presentations at Conferences:
Krebber, M., Harwood, J., Spitzer, B., Keil, J., Senkowski, D. (2014).

Visuo-tactile motion congruency enhances neural synchrony in the gamma-band. 30th International Congress of Clinical Neurophysiology (ICCN). (Poster)
Krebber, M., Harwood, J., Spitzer, B., Keil, J., Senkowski, D. (2013). The neural signature of visuo-tactile motion processing.
12th annual Charité Conference on
Psychiatric Research: Emotion
al Neuroscience. (Poster)
Krebber, M., Gebhardt, H., Bischoff, M., Blecker, C., Sammer, G. (2013). ICA based coupling of EEG and fMRI in an oddball paradigm. TeaP Vienna 2013. (Poster)